DNS® premium
High-white uncoated premium paper.
Hybrid printing combines the advantages of two worlds, connecting offset and digital printing. Hybrid printing comprises: preprint, premium & creative applications. It provides strong contrasts, stability and efficiency. For this demanding technology DNS® premium is your one stop solution for short digital prints runs and large scale offset printing with a unified touch and feel.
Professional printers, creative agencies and end users will benefit from "one quality – one mill – one look", meaning consistent print quality and one shade from 60 – 400 g/m².
Optimised paper for hybrid printing that combines offset, digital dry toner and high-speed inkjet (monochrome & spot colours only)
Suitable for full colour applications in offset and digital dry toner printing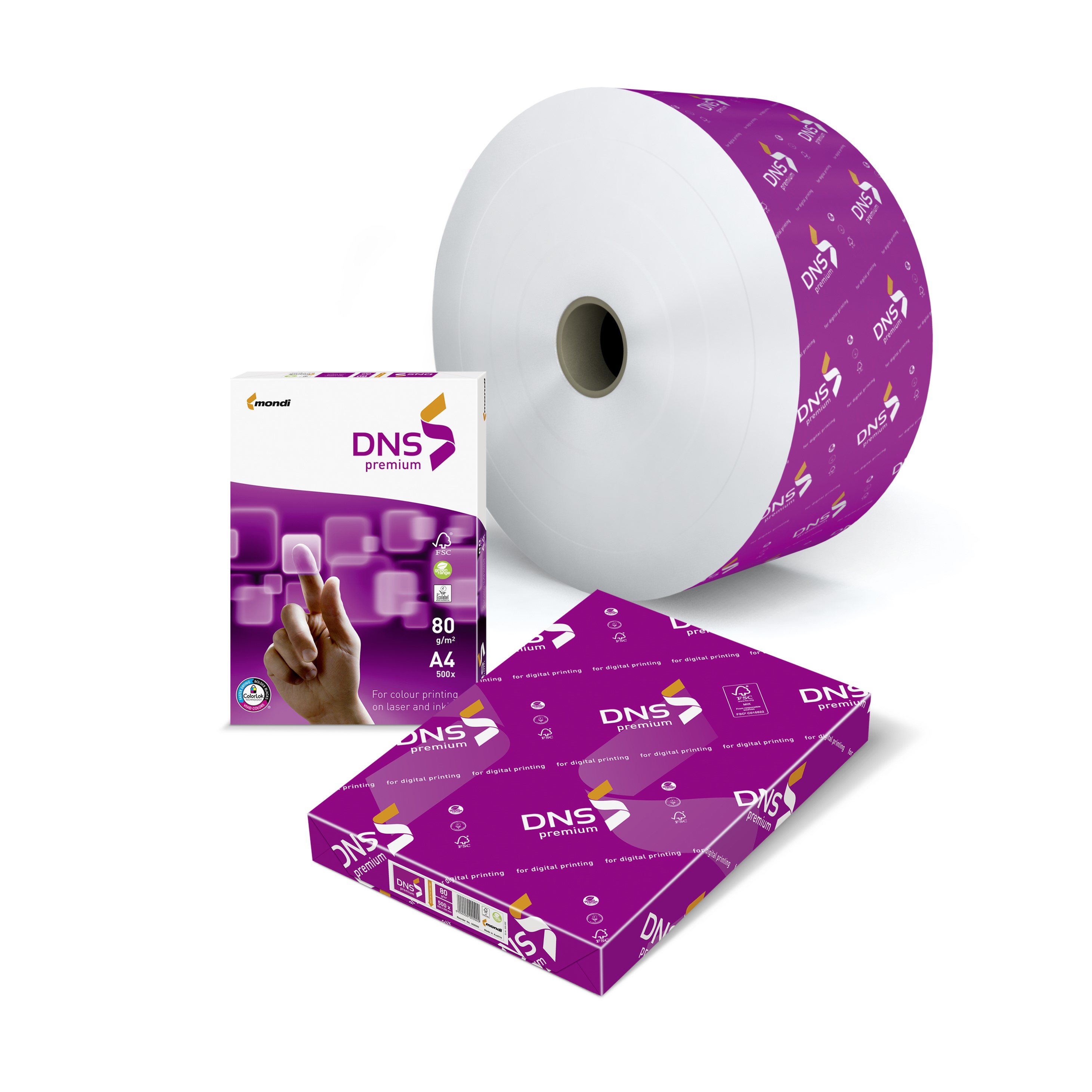 Product benefits
One shade from 60 to 400 g/m² for a consistent appearance
High white uncoated surface for impressive contrasts with a natural touch
Leading preprint quality
Excellent touch and feel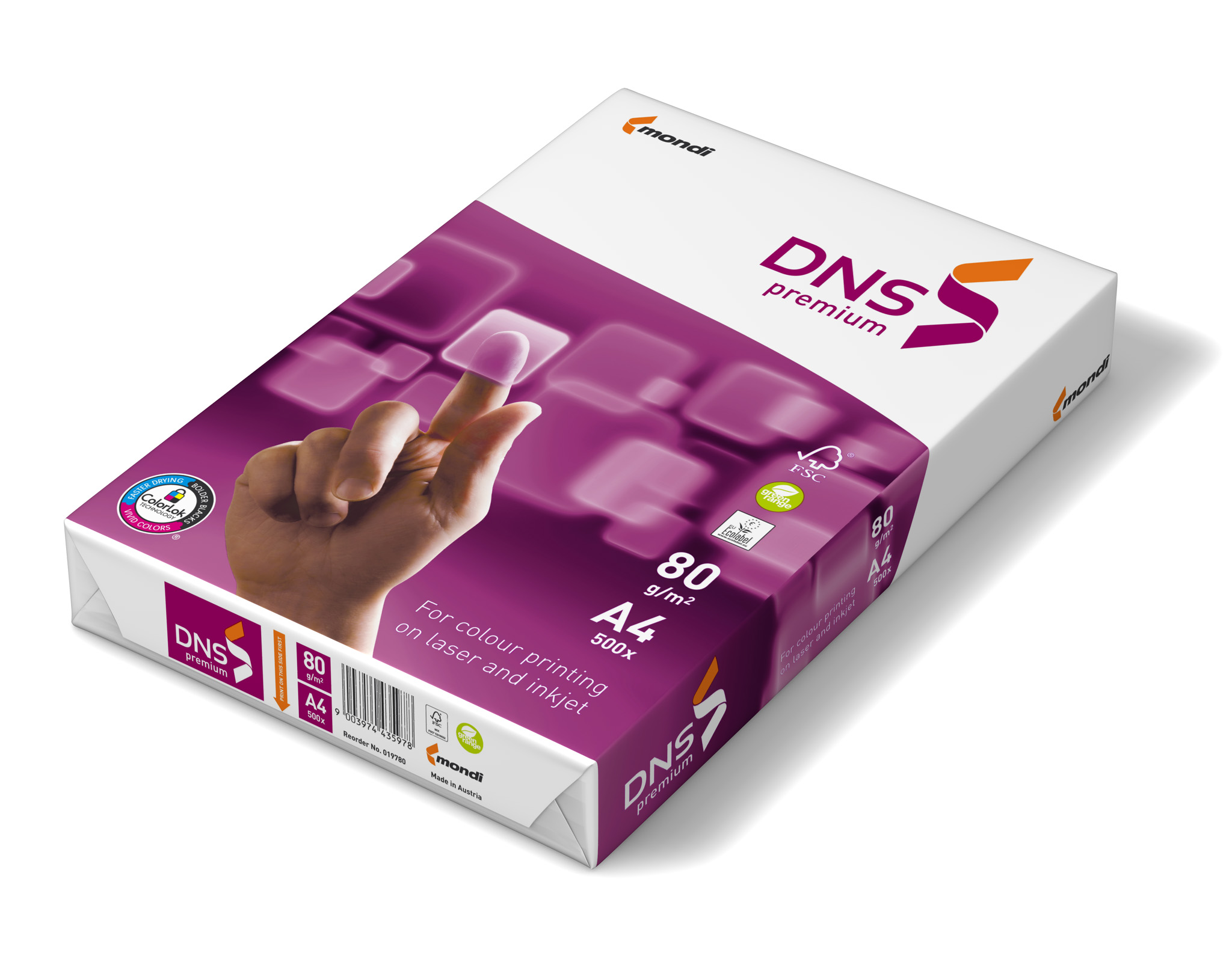 Typical applications
Letterheads
Business cards
Company reports
Direct mail
Marketing brochures
Invitations
Manuals
Envelopes
Internal office communication
External office communication
Full colour office print-outs
Company catalogues (Paper, core)
Company catalogues (Paper, cover)
Menu cards (Paper, cover)
Internal office communication
Corrugated Liners and Fluting
Photo books (Paper, cover)
Hard-cover books (Paper, core)
Hard-cover books (Paper, cover)
Soft-cover books (Paper, core)
Soft-cover books (Paper, cover)
Book-on-demand (Paper, core)
Book-on-demand (Paper, cover)
Photo books (Paper, core)
Annual reports (Paper, core)
Annual reports (Paper, cover)
Image brochures (Paper, core)
Image brochures (Paper, cover)
Certificates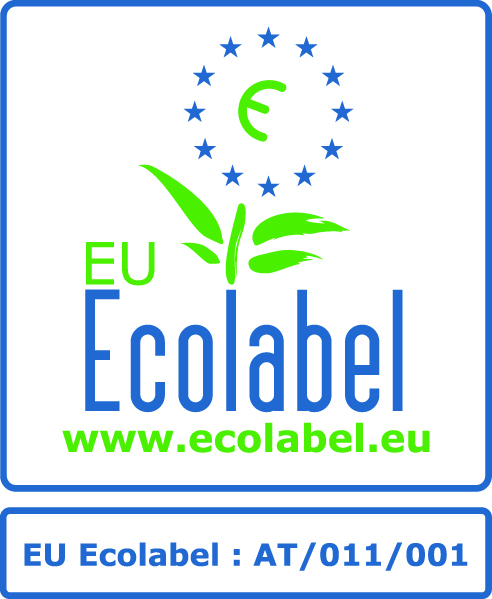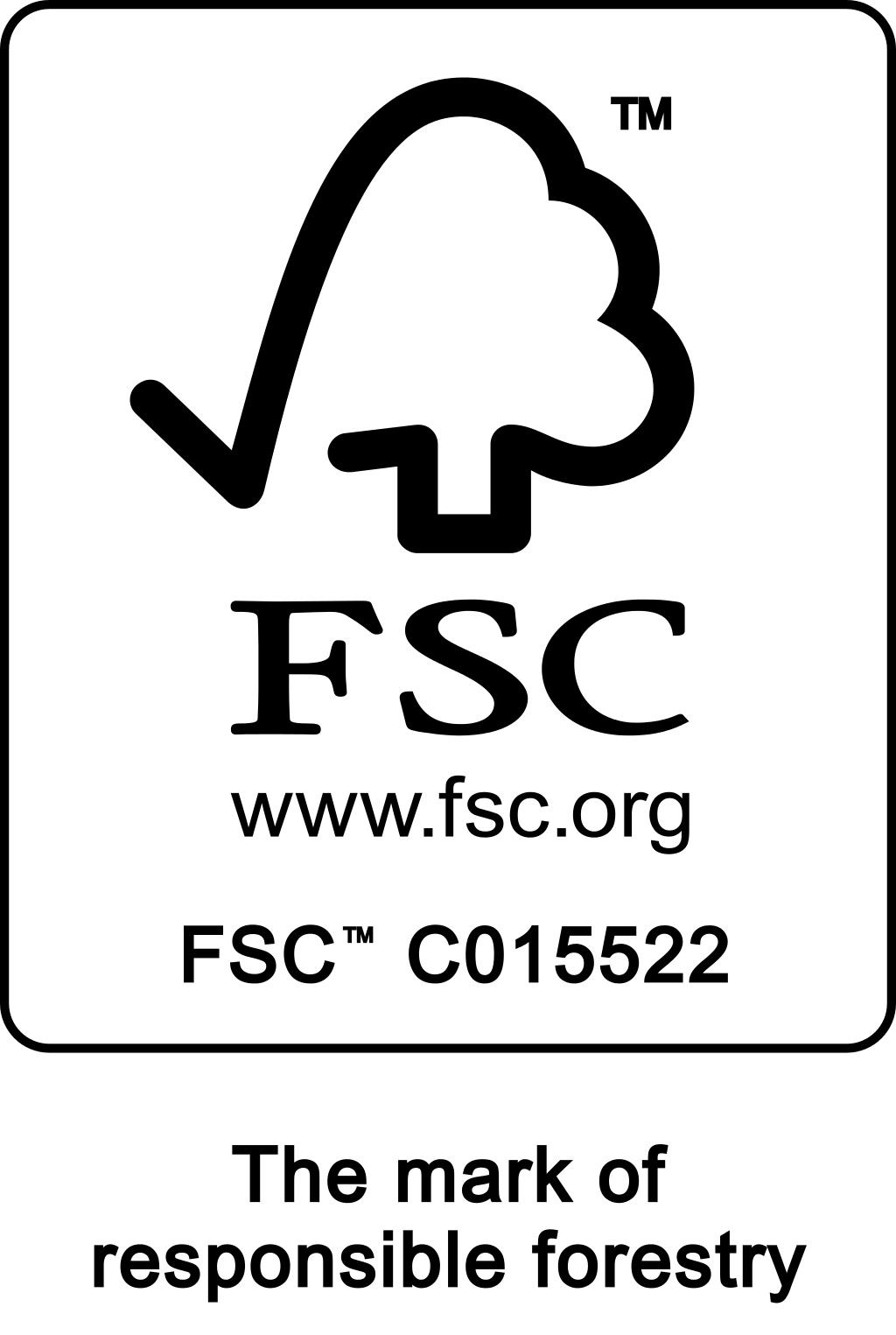 ISO 9001
ISO 14001
ECF Confirmation
REACH
Free of Heavy Metals
DIN 12281