Know How
Paper packaging for food
Paper and food, a winning combination! Paper is the natural choice for many food products, especially if you are commited to reducing plastic in your packaging. But not all papers are suitable for contact with food. Only certified papers are safe to keep food in pristine condition — this page is dedicated to our uncoated fine papers that make the cut.
Food contact certification

Provide the optimal quality to your customers – guaranteed by our safety certifications.

Ideal haptics for packaging

Choose between rough and smooth paper variants to macth the characteristics of your product.

Reduce plastic content

Our food-safe paper doesn't have the need for PE-coatings, which reduces the need for plastic in packaging.
What does "food safe" mean?
In the European Union, packaging material for food is subject to particularly strict guidelines. Only food-safe materials may come into contact with food. This ensures that no components of the packaging are transferred to the food. The taste and smell of the food, as well as the health of the consumer are thus protected. Of course, this also applies to paper packaging. It is only approved for food if the paper is manufactured in compliance with European Regulation (EC) No. 1935/2004.
Suitable papers can be used for direct contact with food. There are differences depending on whether dry/non-greasy, greasy or moist/liquid food is involved. At Mondi, we check the individual suitability  of all our paper brands and provide individual declarations of conformity for each product.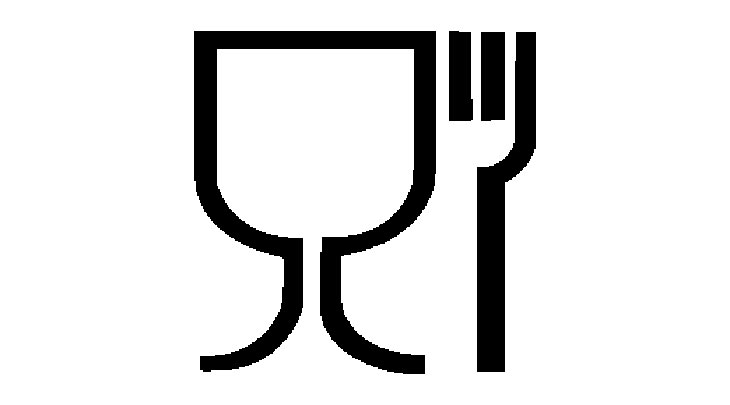 The glass/fork symbol serves as a mark for food-safe materials. We use it in our marketing and communication materials and on mymondi to provide a good overview of food-safe papers.
This symbol, which is recognised and valid throughout the EU, identifies materials that are suitable for food contact.
Food packaging needs to store, shelter and transport items safely, but it also needs to be suitable for printing and converting in a way that does not impact the food, that leads to:
A change in taste, or
A change in colour, texture, or odour, or (even worse)
It containing any elements that can affect the consumer's health
The protection of consumer's health is safeguarded by complying with the legal framework (available at the bottom of this page).
What are the different categories of food?
Dry/non-greasy foods (e.g. bread, flour)
Fatty foods (e.g. butter or nuts)
Moist/liquid foods (e.g. strawberries, fruits, liquids)
Good manufacturing practice (GMP) at Mondi Neusiedler
GMP stands for quality control and assurance according to the ISO standard 9001 in order to guarantee a consistent quality for all our products and the safety of products designated for contact with food.
It also stands for hygiene control and assurance according to the standard EN 15593 in order to manage all processes related to the manufacturing of food contact materials.
Finally, based of those management systems and confirmed by independent institutes like ISEGA we can guarantee with our "Declaration of compliance" that our food contact materials can be used for packaging foods without hesitation.
Mondi Group Food Safety Laboratory
The Mondi Group Food Safety Laboratory, installed in 2010, is located in Graz and Frantschach to support the Mondi sites' compliance work for their sensitive packaging. The service of the FSL is based on four pillars.
Lab service – the FSL holds an EN ISO/IEC 17025 certification and is accredited for

the MOH analytics in paper and paper based packaging by an inline HPLC-dual GC-FID instrumentation, and
the determination of the overall migration via Tenax by a GC-FID, and
the FSL is doing/organizing all other required analytical investigations for the Mondi sites.
 

Data services – compliance of relevant data, confirmations and information of the used raw materials, additives or services are managed by the Mondi FSL.
 
Sales & TCS services –​​​​​​ with the analytical data of used raw materials, additives and the produced products, the suppliers' communication and the updated legal documents the Mondi FSL supports the Mondi sites in their DoC-procedure and also in handling questions from consumers.
 
Plant and mill services ​​are all services in the competence of the Mondi FSL, such as hygiene audits and supporting the hygiene management activities or any other technological or chemical projects.
Our food contact papers
Contact
We're here to help!
Whether you have a question about our papers or want to order a specific sample, we'd love to hear from you. Our team is looking forward to assisting you.
​​​​​​​Send us an e-mail via our contact page or give us a call at +43 1 79013-4990.
Read through our food application stories below
Legal framework
As a paper producer we have to comply on the one hand with the national laws — which apply to materials that may come into contact with food — of the country in which we produce; e.g. at the Austrian site Mondi Neusiedler with the Austrian laws.
On the other hand, we have to make sure that we comply with the legal framework of the country in which we sell the paper to our partners. In Europe, there are the respective national laws and the European Framework Regulation (EC) No. 1935/2004. The German BfR Recommendation XXXVI is a very widely used reference. The advantage of the German BfR recommendation is that there is a so-called positive list, i.e. materials are listed which are approved for food contact according to the current state of science and technology.