Straight from the center of one of Vienna's quaintest markets comes this collection of recipes. Inspired by creations inspired by the kitchen at
Café Himmelblau
, the book celebrates everything that's fresh, seasonal and colourful. 
Nestled into the market, fresh produce is always right at hand, and the dishes don't just look it, they taste it too. 
And while usually chefs like to keep their secrets close to their chests, owner, cook and all around mastermind Nicole Ott doesn't mind sharing her recipes for everything from spicy soups, delicious cheesecakes or hearty, artisinal burgers.
In the last few years, my guests have kept asking me for my recipes. So in order to put a little Himmelblau into every home, it was the obvious step to write my first cookbook.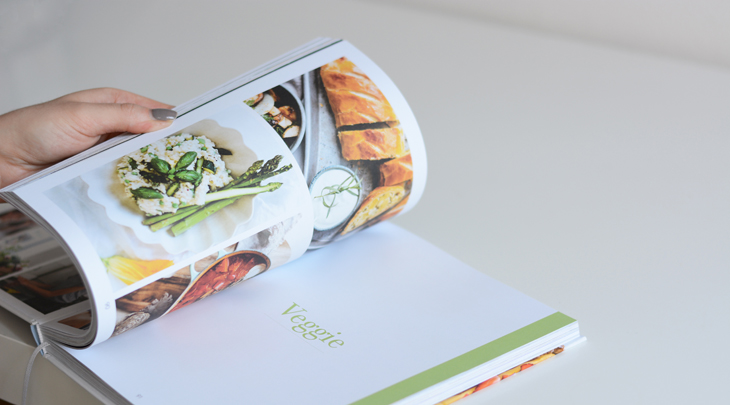 Printed on
Pergraphica High White Rough
, the feeling when leafing through the pages, skipping from one delicious treat to the other, is almost like sitting right in that café, in front of a glass of chilled wine, waiting for your dish to emerge from the kitchen. Almost.
Project:
Sonne, Mond & Cheesecake
Editor:
NWV Neuer Wissenschaftlicher Verlag, Wien