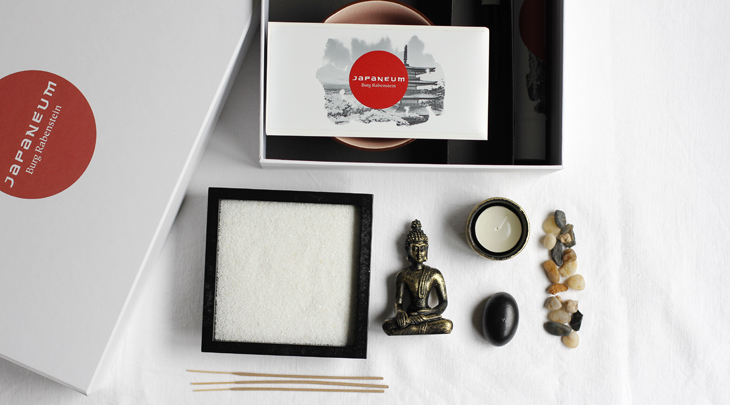 Well into the 19th century, Japan was a country closed off to most of the rest of the world. People in Europe didn't know much about this foreign country, so instead they pictured it as one of the most exotic and strange places imaginable. Once the country opened up, these images were replaced by real and tangible cultural exchanges. In the 19th century, respresentations of Japanese culture - like their meticulous gardens - became a mainstay in Austria, and soon diplomatic and cultural bonds between the two countries were forged. 
The
Japaneum
, a small museum inside Rabenstein Castle in Styria, tells the story of the emergence of this cultural cross-pollination.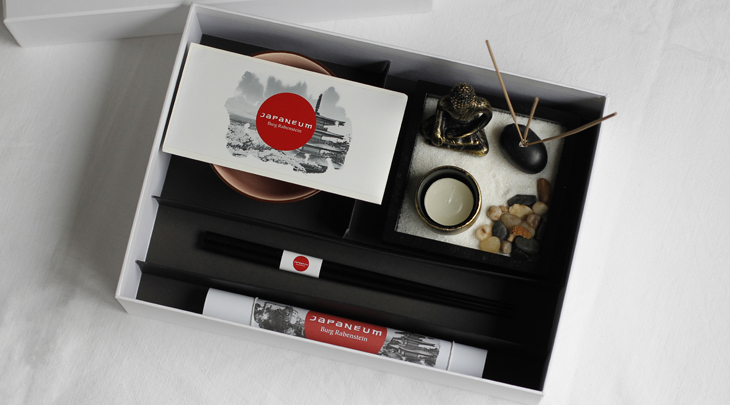 For the opening of the museum, Blink agency created a welcome box, which contains things like a miniature zen-garden, incense, chopsticks and not least an invitation printed on
Pergraphica High White Rough
. 
Considering the long tradition of paper-making in Japan, we think that's the perfect vehicle to combine culture both old and new, Austrian and Japanese.