Story
KARMA FOOD
Eat good things and good things will happen! How eating the right things might help your Karmic cycle.
Eat good things and good things will happen! That's the claim of restaurateurs turned cookbook authors Simone and Adi Raihmann.
 
Adi's mother's cooking was the inspiration for the recipes, and Simone was the driving force behind preserving that knowledge in a cookbook. The result is 70 recipes that will let you rack up no end of Karma points.

Based on the diverse cuisine of India, the recipes are vegan or vegetarian and most importantly: they're quick and easy to make.

 
In times like these when we barely have time for ourselves, Karma Food's philosophy is to reclaim that time!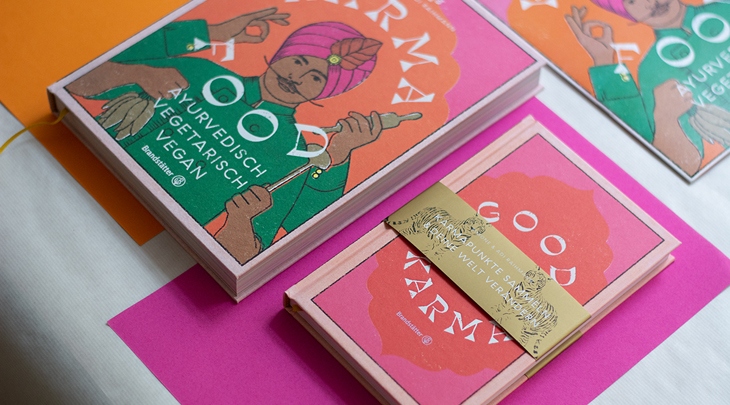 Pakoras, Paneer Tikka Masala, or vegan Sheekh Kebab, as well as sweets like Laddu are all recipes that are based on ayurvedic spice-mixes.
For the actual production of the book, publisher
Brandstätter
opted for
Pergraphica Classic Smooth
as the paper, because its natural look and feel are very much in the vibe of the book's recipes.
It's a book with lots of popping colours, which is one of the reasons why we chose Pergraphica, as it really brings those colours to the fore!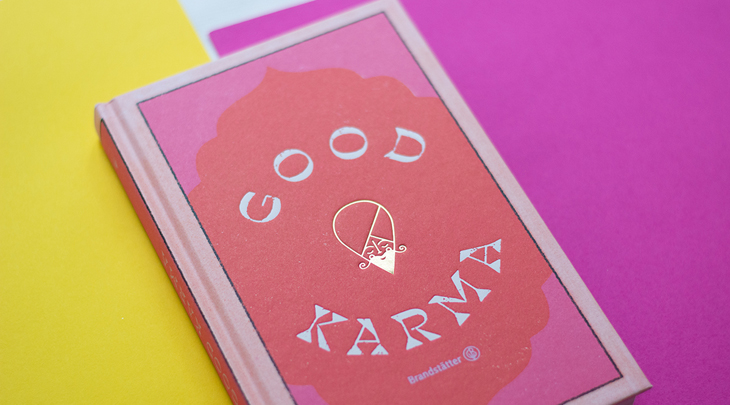 In addition to the cookbook, the Good Karma book, printed on
Pergraphica Classic Smooth
, gives you room to collect even more Karma points by completing playful little challenges. 
If your Karma isn't soaring with these two books, it probably never will. 
Editor:
Christian Brandstätter Verlag