Reference
Memory diary: special moments in the first years of life
Childhood memories have staying power. The Pingvi Baby book is a treasure box created with love and care to preserve those special moments in the first years of a child's life.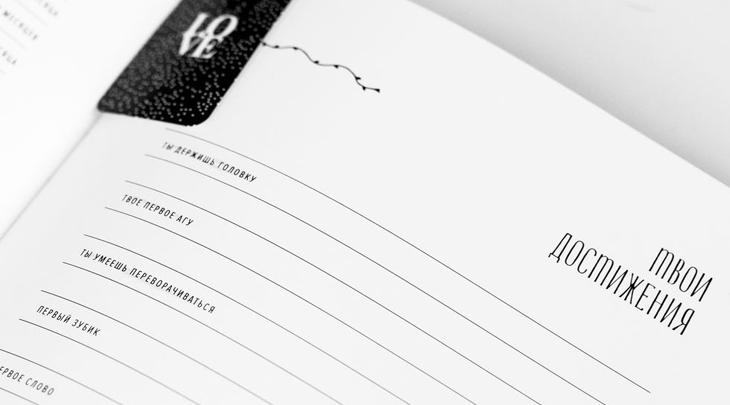 When creating the Pingvi Baby Book, the team worked on every detail, thinking through every little thing. The combination of its simple and neat design, a font that has been created specifically for this project, unique and unobtrusive illustrations, high-quality materials and modern technologies, ensured the success of the album not only all over Russia, but also in the USA, Israel, Brazil and Europe.
When choosing the paper for the block, we had to get the right balance, everything was important: its whiteness, opacity, density, bulk and quality consistency when it is stored for a long time. We carried out many tests at Onebook and unanimously decided to use Color Copy original 160 g/m2 to publish the album, since it meets all our requirements.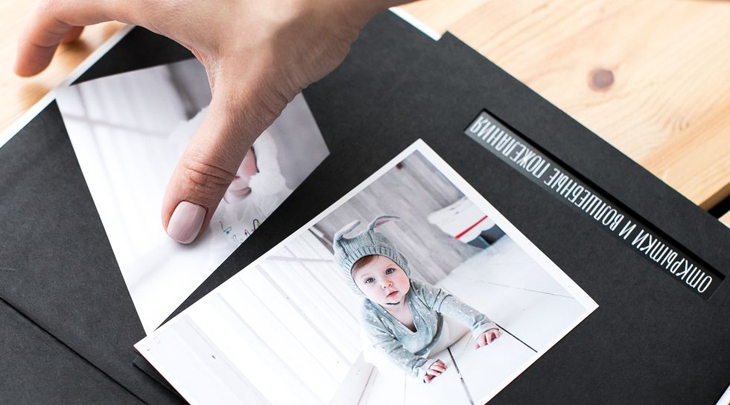 Details.
A transparent envelope to keep the baby's first lock of hair, a special box to write down their odd little phrases, first words and expressions, a family tree, an important section recounting their first trip, a special page to record your child's main achievements and a teething scheme to help the parents. A cute envelope for magical wishes and a collection of postcards made of PERGRAPHICA® paper, and many other nice little things.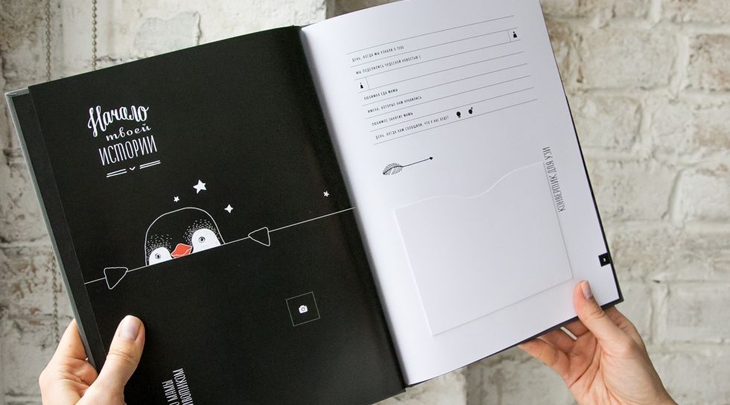 It is interesting to leaf through the album and look at it even before you fill it out, since you will meet a cute little penguin on the pages, who helps create the baby's story step by step, year after year.
We dreamt of making a book of the highest quality, the style of which would be unique, without crude or garish design, and that would let you focus on the uniqueness of each child. Each book contains 56 pages of premium-quality paper that ensures a perfect color reproduction for printing and is easy to write on.
The dream of the Pingvi Baby Book team has come true and for 4 years in a row the album has been reissued with a total run of more than 6,000 copies with the same quality maintained, thanks to Color Copy original.
Printing machine:
Konica Minolta AccurioPress C6100
Contact
We'd love to hear from you!