Story
TWELVE
A year in review that doubles as an outlook into what's to come. In a time when dystopian future scenarios are all the rage, the 2019 edition of TWELVE magazine combines the visions of artists, thought-leaders, entrepreneurs and journalists to paint a picture that's anything else but bleak.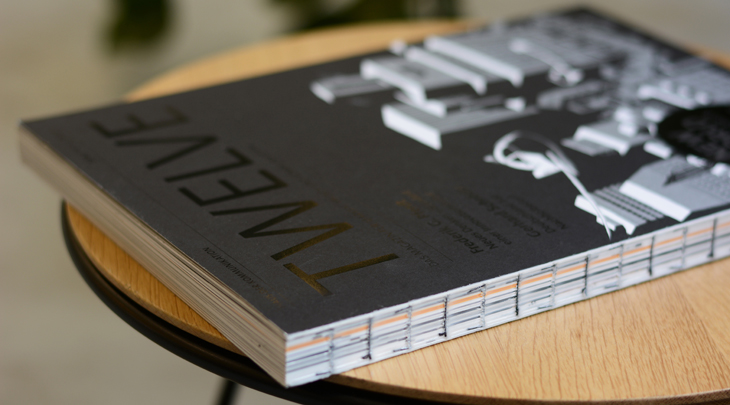 A sweeping tour-de-force, it takes the reader across topics such as digitalization, the ever present Blockchain or personal messengers like WeChat that have grown all-powerful, covering new grounds both artistically and philosophically.
But the magazine's outlook is not just readable, the artists' visions not merely visible: printed on Pergraphica, it's highly touchable as well.  With an elegant cover printed on 300 gsm and the core printed on 100 gsm
Classic Rough
, it's the kind of magazine you want to hold on to. At least for the next twelve months.
Project:
TWELVE - Das Magazin für Marken, Medien und Kommunikation
Editor:
Serviceplan Gruppe für innovative Kommunikation