NAUTILUS® Classic
Your 100% recycled Blue Angel paper for all needs.
There are good reasons to use our recycled paper. And none not to.
It's never been easier to choose environmentally conscious paper. After all, NAUTILUS® not only offers a diverse portfolio of recycled papers in a wide range of grammages and formats, but it also delivers top quality in every sheet with ideal whiteness. Supported by leading environmental certifications, be it Blue Angel, FSC™ or EU Ecolabel, let NAUTILUS® send a clear environmental message with every application.
The whole NAUTILUS® Office portfolio in 80 g/m² is produced with the ColorLok® Technology, which visibly enhance the print quality of inkjet document printing.
Typical application
Presentations
Direct mail
Invoices
Manuals
Annual reports
Product benefits
Blue Angel certified = communicate highest eco standards with one of the oldest and most prestigious environmental certification
Authentic recycled shade = sends a visible environmental message at first glance
No 'see-through' thanks to high opacity = clear text & images for double-sided printing
ColorLok® enables faster drying, vivid colours and deep blacks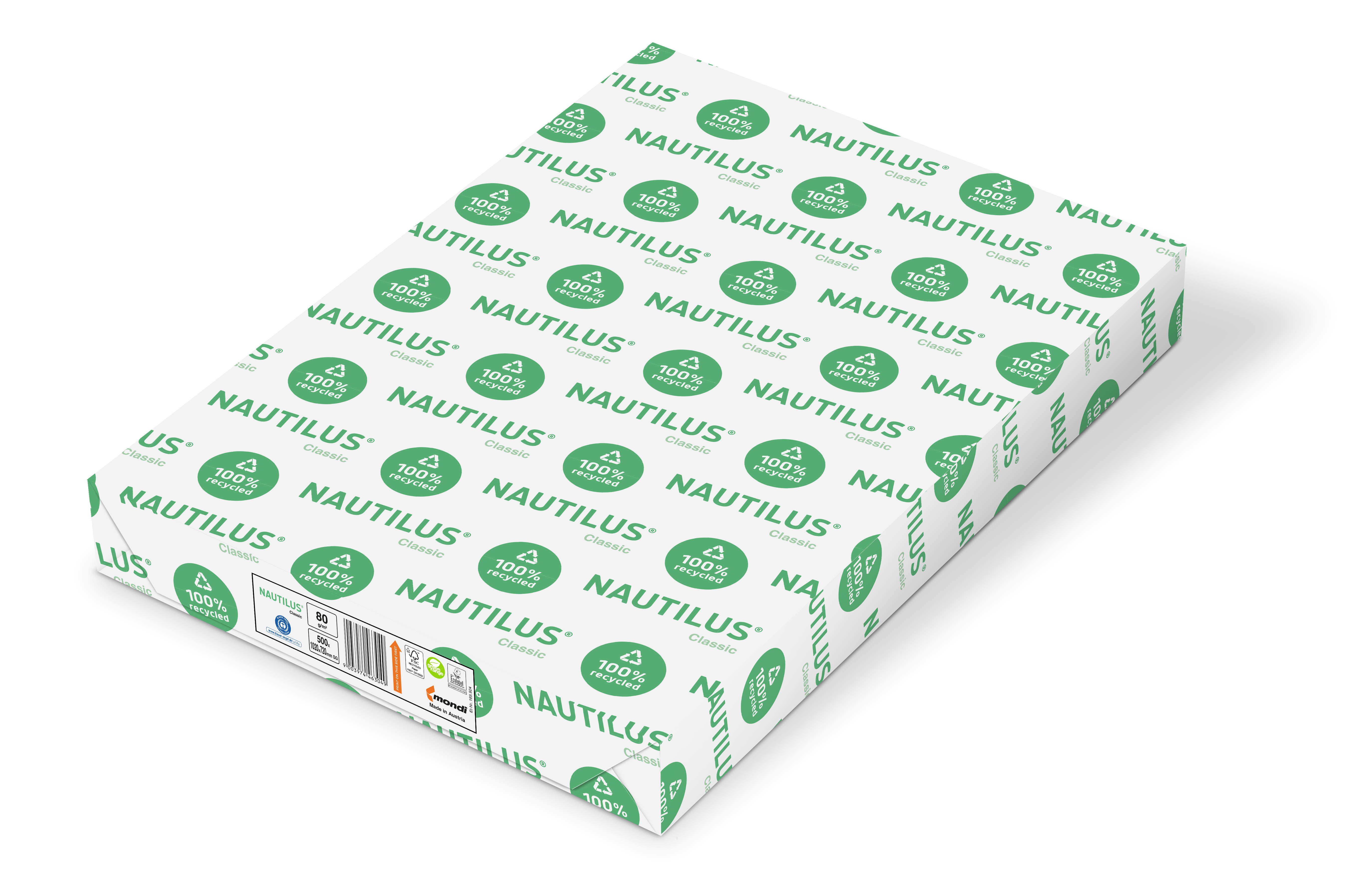 Internal office communication
External office communication
Full colour office print-outs
Company catalogues (Paper, core)
Company catalogues (Paper, cover)
Menu cards (Paper, cover)
Internal office communication
Photo books (Paper, cover)
Hard-cover books (Paper, core)
Hard-cover books (Paper, cover)
Soft-cover books (Paper, core)
Soft-cover books (Paper, cover)
Book-on-demand (Paper, core)
Book-on-demand (Paper, cover)
Photo books (Paper, core)
Annual reports (Paper, core)
Annual reports (Paper, cover)
Image brochures (Paper, core)
Image brochures (Paper, cover)
Certificates