Color Copy original
The perfect paper for digital color printing.
Color Copy original is the leading digital colour printing paper, offering unbeatable quality from A4 to the whole range of digital printing formats.
Especially in full-colour printing, Color Copy original ensures razor-sharp printing and vibrant colour rendering for striking results and does a great job. Just like you.
Typical applications
Marketing collateral
Presentations
Direct mail
Business cards
Envelopes
Corporate reports
Proofs
Advertisements
Photo books
Product benefits
Elegant look and smooth feel for your most impressive office communication
Extra smooth surface for needle-sharp full colour printouts
Soft white hue for accurate colour reproduction that emphasises your image
CO2 neutral with an exceptional environmental profile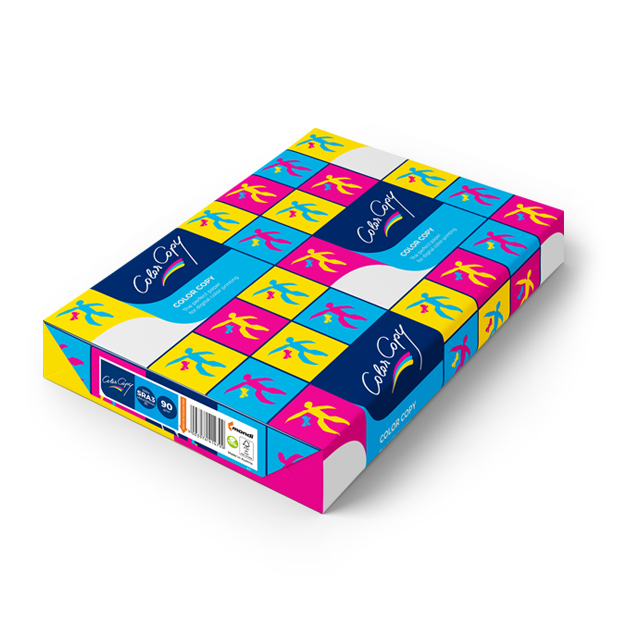 Internal office communication
External office communication
Full colour office print-outs
Company catalogues (Paper, core)
Company catalogues (Paper, cover)
Menu cards (Paper, cover)
Internal office communication
Corrugated Liners and Fluting
Photo books (Paper, cover)
Hard-cover books (Paper, core)
Hard-cover books (Paper, cover)
Soft-cover books (Paper, core)
Soft-cover books (Paper, cover)
Book-on-demand (Paper, core)
Book-on-demand (Paper, cover)
Photo books (Paper, core)
Annual reports (Paper, core)
Annual reports (Paper, cover)
Image brochures (Paper, core)
Image brochures (Paper, cover)
Certificates