Design Paper
PERGRAPHICA®
Paper for Perfectionists
Perfection is in the details. That's why selecting the right paper should be at the heart of every creative print and packaging project. PERGRAPHICA® is a full spectrum premium design paper that was made to serve as the perfect, tactile backdrop to your design work and creative communication.
Variety of applications

PERGRAPHICA® is ideal for many different applications, including luxury packaging, books and publishing and corporate design projects.

Extensive shades and colours

Our extensive range boasts three white shades in two surfaces and 31 deeply pigmented coloured papers.

Sustainable choice

With PERGRAPHICA®, you don't have to compromise on quality to meet your sustainability goals.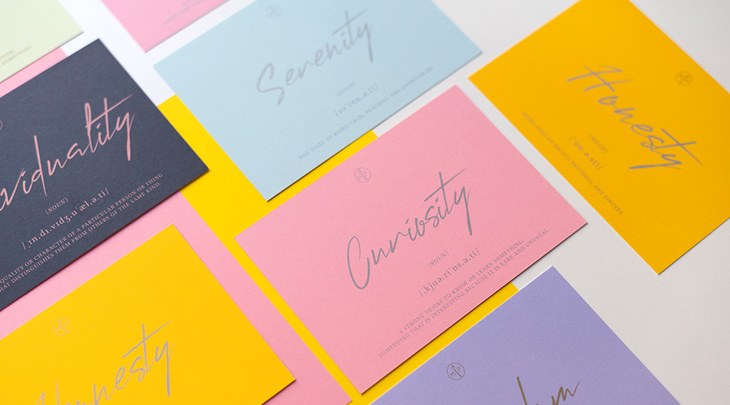 As we experience paper media with all the senses, we developed PERGRAPHICA® in distinctive shades and surfaces to give contrast, depth and texture to your designs. 35 looks to colour your creativity; two feels to touch its heights. Everything you need to enhance a message, engaging both sight and touch to add another dimension to your project.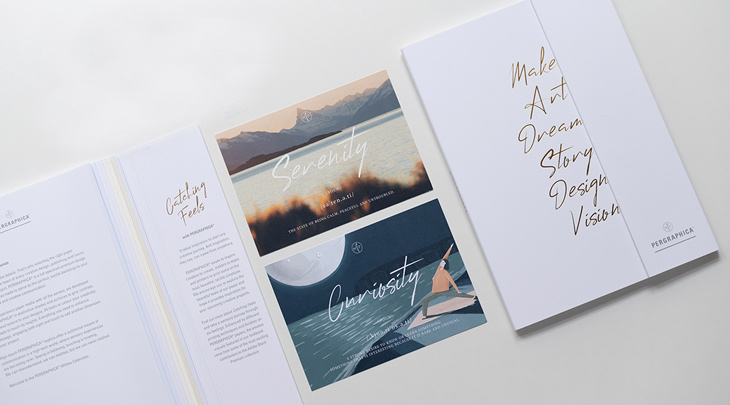 High-touch PERGRAPHICA® haptics offer a subliminal means of communication in a high-tech world, where sensory experiences are becoming rarer. Seeing is believing, touching is trusting.
We can misunderstand, we can mishear, but we can never misfeel.
A Buyer's Guide to PERGRAPHICA®
Everything you need to know about PERGRAPHICA® design papers in one place.
No compromise on sustainability
Choosing PERGRAPHICA® is the first step towards making creative design, publishing and premium design packaging projects sustainable.
Catching Feels
Catching Feels means to fall in love. In a perfect digital to analogue partnership between Adobe Stock and PERGRAPHICA®, our lookbook Catching Feels showcases how striking photography and illustration can leap off the page with precision and perfection on premium uncoated design paper.
Explore our portfolio
Select from our PERGRAPHICA® Whites and Colours below:
Looking for inspiration?
Check out some of our favourite reference projects:
Get in touch
Whether you have a question about our papers, want to request a sample or need some guidance, our dedicated international team is looking forward to consulting you on your next paper & print project.
Sign up for our newsletter
Stay up to date with the latest on PERGRAPHICA®
ICC Profiles
Colour management helps you to keep the colours consistent through the whole process from the photograph to the printed sheet of paper. ICC profiles define the colour transformations between the devices and support you to get the best possible colour result.