Design Paper
PERGRAPHICA®
Paper for Perfectionists

Perfection is in the details. That's why the right paper is an important part of every creative print project. Pergraphica is a premium printing paper, the product of our devotion to detail.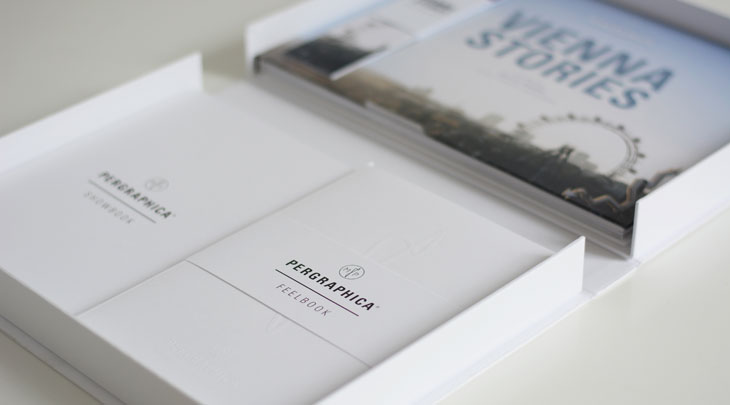 Pergraphica presents: VIENNA STORIES
Writer-Director David Ruehm takes us on a journey to the creative hotspots of his hometown Vienna, Austria. He introduces us to the people, places and projects that inspire him, starting at the big Ferris Wheel, and ending at the Danube channel. Learn about bustling corners of creativity such as the analogue haven that is the Supersense Café, comic book and calligraffiti artists, painters and craftspeople in our beautiful book.
Support
Colour Profiles
Colour management helps you to keep the colours consistent through the whole process from the photograph to the printed sheet of paper. ICC profiles define the colour transformations between the devices and support you to get the best possible colour result.
Contact
We'd love to hear from you!
We are here to help. Whether you have a question about our papers or want to order a specific sample. Our team is looking forward to assisting you. Send us an e-mail via our
contact page
 or
Give us a call: +43 1 79013-4990